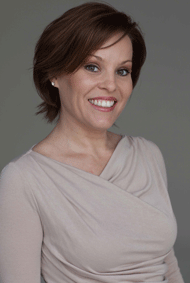 Susan Leahy has been motivating, challenging and inspiring corporate audiences for over 15 years. Susan focuses on leadership and personal development. Her message revolves around taking personal responsibility for how you choose to show up, communicate and participate in your life.
Susan has coached and provided leadership and communication based presentations and webinars across the globe for such clients as:
Penny Mac Financial
CountryWide Home Loans
IAPP (Intl. Association of Administrative Professionals)
Designer Brands Australia
WSSC (Washington Suburban Sanitary Commission)
Business Management Daily
The Office Professional
Susan is passionate about supporting the growth and development of women in leadership. Her passion for developing women in leadership led her to found ACWA (American Collegiate Women's Association). ACWA is an association that supports the development of collegiate women across the nation by providing powerful leadership conferences and a networking and community for collegiate women to learn, experience, and increase personal confidence with the goal of supporting future success.
Susan has a Master's Degree in Applied Behavioral Science with an emphasis in coaching and consulting from Bastyr University in Washington State.
&nbsp