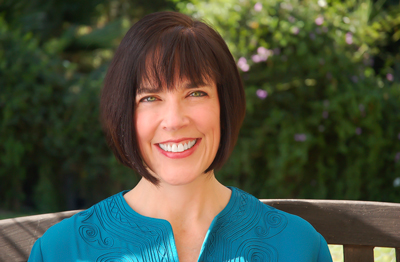 Lynne Sheridan has been leading transformational leadership programs since 1995, and has coached thousands in Chile, Mexico, Russia and throughout the United States in achieving their dreams, no matter what the circumstance, obstacle or consideration in the path.
In her work as a transformational trainer, Lynne coaches business executives in achieving their dreams, producing extraordinary results in their lives as well as developing leadership and communication skills to effectively inspire others. At the same time, she is committed to people fully experiencing their lives with gratitude and inspiration on a daily basis.
Lynne graduated from the University of Redlands with a double degree in Political Science and Creative Writing. She has a Certificate in Transpersonal Studies from the Institute for Transpersonal Psychology, expanding her understanding of the spiritual existence of humanity as well as the varied expressions of that spirituality. Lynne has a Masters Degree in Counseling Psychology from Pacifica Graduate Institute and participates in an array of transformational and philosophically inspired trainings on a consistent basis.
In addition to working full time as a personal effectiveness trainer and coach, Lynne has also continued her full time position as a Creative Director for fundraising and has over 20 years of political and charitable marketing experience. In that capacity, she works with politicians, charities and political organizations to raise money for their causes. Lynne's ideas have not only earned her clients millions of dollars but also won numerous POLY awards in the Direct Mail Fundraising industry.
Lynne is the wife of an amazing artist and the mother of a eleven-year-old boy and an eight-year-old girl, who consistently serve as teachers to her as well as a constant source of inspiration.
&nbsp