Meet Freeman Michaels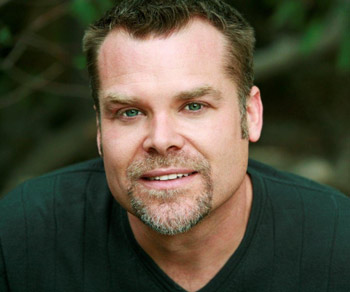 Career Background:
Freeman Michaels loves supporting success, drawing out the gifts and talents of his clients and maximizing their true potential. As Freeman puts it, "Success comes down to habit – we develop healthy habits when we organize our choices around a sense of vision and develop practices to support our goals."
A one-time Soap Opera Star, Real Estate Developer and High School Teacher, Freeman brings a unique background and perspective to corporate training and coaching. As a former partner in a real estate development company, managing $500 million in real estate development projects, Freeman understands the pressure of managing money, deadlines, and most of all people. He knows what it takes to perform under pressure and has a knack for getting his message across in a meaningful and engaging way. He has led corporate trainings in Los Angeles, San Francisco, Chicago, Vancouver and Houston.
Freeman presently coaches C-Level Executives and trains executive teams from his home base in Southern California. He works with individuals and teams on developing vision, practices and standards to support their personal and collective goals.
With over 20 years of study and devoted interest in the field of excellence and human potential, Freeman has become a leading voice in this area as the co-host of the acclaimed syndicated radio program "Cutting Edge Consciousness" which airs on KVTA (am 1590) and KKZZ (am 1400) in Southern California (along with the Unity.FM Network, and Stitcher Radio). Freeman is a dynamic communicator whose articles have been featured in a number of popular online publications and he is frequently interviewed on local and national radio and television.
Specialties:
Pattern Interruption, Relational Intelligence, Collaboration and Team Building. He has extensive background in Leadership, Innovation, Masterminds, and Creativity.
Industry Experience:
As a partner at Developer's Investment Group Inc., Freeman was responsible for managing lots of different personalities across a broad and diverse industry. From Building Contractors to Bankers, Investors to Clerical Employees, Freeman had to communicate and lead effectively. He understands how to hold a big vision and still meet the bottom line demands of everyday operations. He has become an invaluable resource to the corporate executives and private clients whom he coaches.
Education, Certifications & Associations:
Freeman holds a Masters Degree in Spiritual Psychology from the University of Santa Monica, and a Bachelors Degree from Santa Clara University. He is a graduate of the MDE program at UCLA's Anderson School of Business. He holds several certificates of completion including The Art Of Leadership Mastery Course from The Institute of Embodied Wisdom and the Mankind Project's "New Warrior Training". He is a member of the prestigious Association of Transformational Leaders (founded by Jack Canfield).
&nbsp