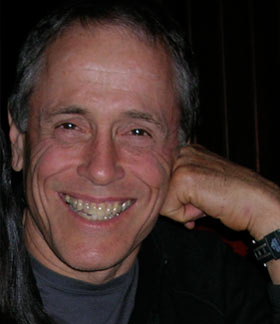 Keith Bentz is a master trainer, training designer, and trainer of trainers. He is an expert in the areas of leadership, teambuilding, innovation and creativity, communication, coaching, and personal effectiveness. In his 30 years as a trainer and coach in the field of experiential education, he has personally assisted more than 60,000 men and women in the US, Asia, Europe, and South America to achieve outstanding results in both their personal and professional lives.
Keith did his undergraduate and graduate work at Stanford University. He began his career as a university instructor, teaching languages, philosophy, and literature at Stanford University and Boston University. Keith left university teaching in 1970 to take a job as Director of Design and Implementation at Westinghouse Learning Corporation. Throughout the 1970s, he designed and delivered training programs for thousands of teachers in inner-city schools in New York, Chicago, Oakland, New Orleans, and other US cities on how to more effectively teach disadvantaged and underprivileged students.
In 1980, Keith went to work for one of America's largest personal effectiveness training companies, leading intensive experiential training programs for groups of up to 300 men and women. He quickly earned certification as a Lead Trainer, and in 1986 became Director of Training, responsible for the hiring, supervising, and coaching a staff of more than 20 Trainers.
In 1988, Keith took a job as Director of Training Design and Development for SportsMind, Inc., a corporate training company in Seattle, Washington. At SportsMind, he designed and led training programs in self-awareness, teambuilding, leadership, and communication for major US corporations, including AT&T, Bell Laboratories, Nike, Intel Corporation, and IBM. While at SportsMind, Keith was also trained to facilitate Outdoor Adventure Ropes Course programs.
After working in the United States throughout the 1980s, Keith moved to Asia in 1991, taking a job as Director of Training for ARC International, Ltd. in Hong Kong. Throughout the 1990s, he led both personal effectiveness trainings and corporate workshops in Hong Kong, Taiwan, Japan, and the Philippines. During this time, he also led workshops in leadership, strategic planning, teambuilding, and communication for top executives at a wide range of multinational corporations in Hong Kong, including Cathay Pacific Airways, Hong Kong Oxygen, Eaglestar Life Assurance, the Hong Kong Housing Authority, and others. He also worked with the Catholic Diocese of Macau to design and lead confidence-building workshops for underprivileged teenagers in Macau.
In 2000, Keith joined The Works Partnership, Ltd. in Hong Kong as Director of Research and Development, responsible for creating and implementing new trainings and workshops for both public and corporate participants. In this position, he designed and led personal effectiveness trainings in Hong Kong, Taiwan, Singapore, Malaysia, Indonesia, as well as in Argentina, England and Holland. He also designed and led workshops for senior executives from a wide range of multinational corporations in leadership, strategic planning, problem-solving, communication, and creativity. Clients included Unilever, Nestle Foods, ING Life Korea, Standard Chartered Bank, Sheraton Hotels, Taishin Bank, and many others. In addition to his work with corporations, Keith also designed and led workshops for the United Nations Development Program in Kuala Lumpur to develop local leadership in Malaysia for an effective response to HIV/AIDS.
In 2004, Keith joined Momentum International Development, Limited, in Hong Kong, as Director of Training. In this capacity, he designed workshops in leadership, personal awareness, teambuilding, creativity, and communication for businesses in mainland China, Hong Kong, Taiwan, and Korea. Clients included ING Life Korea, ING Life Taiwan, Global Fashion, Anhui, New World China Land, and others.
In 2008, Keith relocated to the US and became an independent contract trainer, leading a wide variety of both personal effectiveness and corporate workshops for ChoiceCenter Worldwide in Las Vegas, as well as other companies in the US, Mexico, Chile, and Russia. He has also continued to lead workshops in leadership development for ING Life Korea and Neo Derm Hong Kong, and to train workshop leaders in Beijing, Shanghai, and Hong Kong.
When not leading workshops or coaching sessions, he enjoys spending time with his 3 children and working on the vineyard which he and his wife own in Napa County, California.
&nbsp